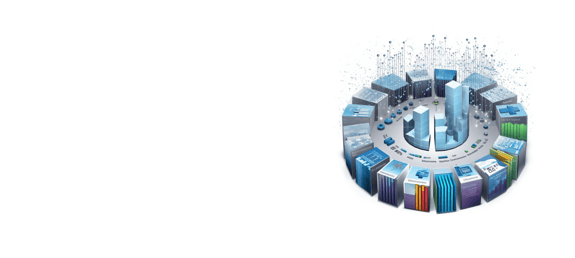 AZURE SYNAPSE ANALYTICS
Maximize the value of your data with Azure Synapse

Analytics
Streamline big data processing, optimize data warehousing, and gain valuable insights for informed decision-making.
EXPERIENCE UNIFIED ANALYTICS & DATA INTEGRATION AT SCALE
Azure Synapse Analytics provides a unified experience to manage your modern data platform on Azure. On one hand you have all advantages of Azure Data Factory (ADF) as an integrated service. On the other hand you have a more extended set of integrations amongst the various Azure services. As a highly unified service it is the default component in Microsoft's Analytics end-to-end reference architecture.
When working with EpicData, we make sure we can deliver your Azure Synapse Analytics solution as it should be. Our experts consider scalability, integration possibilities, and cost into account to make sure you maximize the added value Azure Synapse Analytics can provide.

Cloud-based data integration
Azure Synapse
Analytics
is a cloud-based platform that enables users to easily integrate and analyze data from various sources.
Data lakes & data warehouses
Azure Synapse
Analytics
provides
tools for data management, including data lakes and data warehouses, that allow users to store and manage
large amounts
of data.

Data integration runtime
Azure Synapse
Analytics
includes an integration runtime that enables users to build and deploy data integration solutions in the cloud.

Visualisation & analysis toolset
Azure Synapse Analytics provides a range of tools and services for visualizing and analyzing data, including Power BI and SQL Server Integration Services.
Our Azure Synapse Services
CONSULTING
Already building data pipelines using Synapse but struggling with a certain problem? Our consulting team is always ready to help you out and has a direct line to the Synapse development team.
Implementation
As a dedicated Microsoft partner, EpicData has a dedicated focus on implementing all kinds of Synapse projects. Our experts will generate ROD by unlocking the full potential of your data.
Support
EpicData has a dedicated support team available during working hours. Depending on your needs, we offer customer-specific support packages.
Training
Unlock the full potential of your data ecosystem with Epic Data's powerful training capabilities and revolutionize your data-driven decision-making today