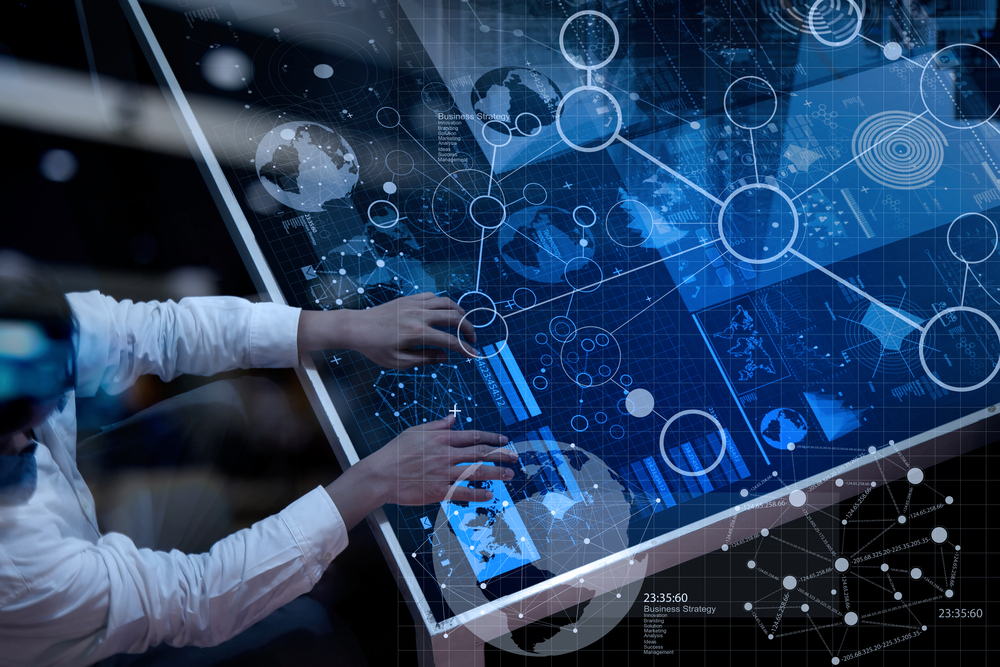 QLIK DATA INTEGRATOR & DESIGNER
What does it take?
You will accelerate business value with data – on our cloud or any cloud, using Qlik technology. You turn raw data into remarkable outcomes with Qlik's end-to-end, multi-cloud data integration and analytics solutions. You close the gap between data, insights, and action.
RESPONSIBILITIES
You will have the opportunity to participate in projects from start to finish using the Qlik products at our clients in various industries including banking, retail, manufacturing, distribution.

Come up with creative solutions to modern analytics problems.

You will work both remote and at the customer premises in Belgium.
As you evolve in your role, you will work on BI-projects not only as a developer but also as a designer, architect or coach.

You will be heavily engaged in the creation of well-structured and

actionable dashboards using Qlik technology.
REQUIREMENTS
Bachelor's degree in Science/IT/Computing or equivalent by experience.

1-5 year Analytics experience.

It is definitely a plus to have profound software architecture skills to set-up a state of the art Qlik architecture (eg. mature enough to consider the use of QVD files, basic data transformation, security methods, …) or you have similar experience using another analytics solution such as Tableau or Power BI.
A sound knowledge of user experience (UX) design for BI solutions or willing to quickly adopt.
Good communication skills, strong methodical and analytical thinking and the ability to adapt within both a technical and functional environment.
Being able to work both independently and as part of a team within our community.
Eagerness to learn new skills to achieve your full potential.
We don't build a Business.
We build People. And then People build the Business.
We live in challenging times. New technological developments are dominoing at an accelerating pace. Entire economic sectors are being transformed. Appropriate creativity combined with the right knowledge and experience is therefore necessary to quickly come up with solutions. It is a matter of being in the game, keeping pace and making a difference.
This is exactly what Epic Data seeks to do: help people grow & assist companies in find creative, high quality, profitable ways to make the most of potential of new analytics technologies. Our approach enables companies to get the most out of existing investments while also deriving competitive advantage from new technological opportunities.
In-depth specific knowledge is obtained by carrying out proof-of-concept projects in close cooperation with customers. We stand side-by-side with the customer for the necessary change management in dialogue with the 'business' as well as during the well-oiled roll-out of the follow-up projects in collaboration with the company's own IT department.
We see it as a welcome challenge to elevate our employees and to work with our customers to transform knowledge and expertise into strategic solutions.
We are Personal & Professional Growth Accelerators
Becoming our Colleague means being part of a data Analytics Community that shapes the future of Data Driven Organisations.