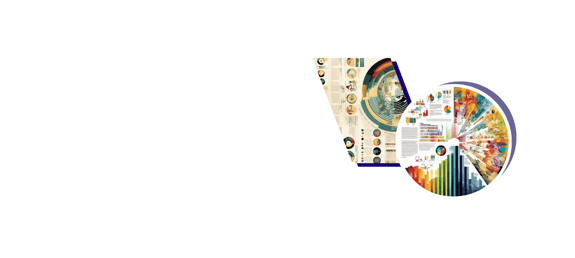 Our infographics team will make your data stand out and help you to express your data story in a more effective way.
Solution Highlight
1
Your idea, our implementation
We don't create data stories alone; we create them with you as our main decision maker.
2
From data to story
We analyze your data to identify crucial data points to uncover insights and connect to a creative story.
3
Trustworthy visual representation
We u
se the aspects of context
, annotations, and color to turn your data into a visualization project you can trust.
4
Design acumen
All our experts have the right design DNA to create your data story with our proven best practices framework.
SOLUTION DESCRIPTION
The EpicData infographics team challenges convention and makes sure your infographics are taken seriously. With the highest level of design and storytelling best practices, our team can convert your textual data into a visually appealing infographic, telling the right story for the right audience. Together with you, we walk down our proven roadmap to achieve your desired end-result.
Tell us your data challenge and together
we will create your data story.
Need an infographic?
Want to know more about our approach or our framework?