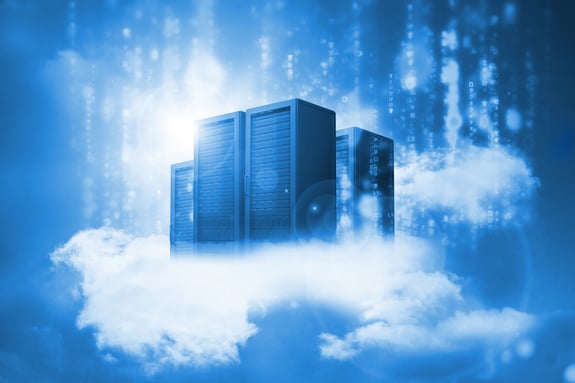 QLIK Data Integration
Deliver real-time data and automate transformation to any cloud
A

complete solution

for d

eliver

ing and

transform

ing

all your

enterprise data in real-time for every analytics, ML or digital transformation

use case

.
ON PREMISE OR iPAAS?
Using Qlik technology,
there
are
two
options implementing your data integration.
Either
go
for a
n
on-premise
setup with Qlik Replicate® and Qlik Compose®
,
or
choose
the
i
Paa
S
solution in the cloud, called Qlik Cloud® Data Integration.
Both complete offerings can help you with
three
main use case
s
.

Qlik Replicate®
Qlik Replicate® uses the market leading Change Data Capture technology to stream data continuously to the target of your choice, enabling you with modern real time data analytics.

Qlik Compose®
Eliminate the risks and maintenance costs that go with using disparate integration scripts and utilities. Qlik Compose® or QCDI automates your data warehouse lifecycle without manual coding. Quickly design, build and refine on one of the supported major Data Cloud Platforms

Qlik Compose® for Data Lakes
Don't waste your time on ad hoc generating data sets by data engineers. Instead Qlik Compose® for Data Lakes automates the creation of governed pipelines ensuring your data scientists rapid access to accurate and trusted data in real time.
Empower your business with accurate information and enhanced productivity.
THE BENEFITS OF QLIK DATA INTEGRATION
Experience real-time data delivery and automated cloud transformation with our cutting-edge technology. Stay ahead of the curve by accessing up-to-date information instantly, empowering you to make informed decisions efficiently.
Qlik Data Integration ensures timely data delivery, eliminating delays and providing accurate and relevant information. Regardless of the scale or complexity, our technology handles it all, delivering the data you need, when you need it.
Automate your data transformation effortlessly, seamlessly integrating with any cloud platform. Bid farewell to time-consuming manual tasks and reduce errors with our automated system. Save valuable time and resources, streamlining your operations.
Migrate your data effortlessly to your preferred cloud environment. Whether it's public, private, or hybrid, our solution adapts to your specific needs, ensuring a smooth and efficient migration process.
Experience real-time data delivery and automated cloud transformation today. Empower your business with accurate information and enhanced productivity. Contact us now to learn more about our transformative technology.
Quickly Deliver
Move all your enterprise or cloud data sources in real time
to a cloud platform of your choice.
Create
robust and
secure data pipelines
in
a
low-code/
no-code
manner
.
Easily Transform
Minimize integration complexity by
automatically
generat
ing
push-down SQL
and data marts
,
giving you
analytics-ready data.
Unify in one spot
Boost confidence in your data assets
by
providing
insight into the entire data stream from source to use.
Stay Agnostic
Boost confidence in your data assets by providing insight into the entire data stream from source to use.
Our Qlik Service Portfolio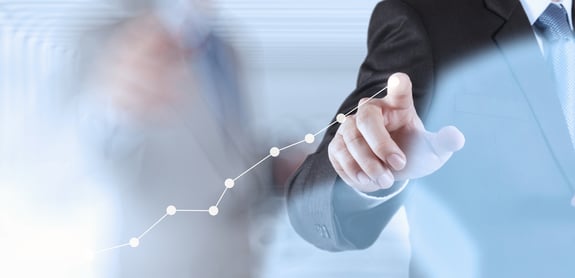 01

Strategy Labs

02

Consulting Services

03

Project Design & Delivery

04

Augmented Staffing

05

Support & Managed Services

06

Learning & Adoption
EXPLORE. IDEATE. VALIDATE.
Our Data Strategy Labs offer an exciting opportunity to explore uncharted territories, as we embark on a journey of building prototypes together. With no predetermined outcome, we embrace the unpredictability and embrace the excitement of pushing boundaries. By establishing strong foundations during these labs, we pave the way for defining subsequent steps towards achieving remarkable success.
THE POWER OF STRATEGIC INSIGHTS.
Our expert consultants are here to guide you every step of the way, from data collection and analysis to implementation of tailored solutions. We offer a comprehensive range of consulting services designed to meet your unique needs. As a leading data analytics company, we specialize in empowering businesses like yours to extract actionable intelligence from their vast data reserves.
THE POWER OF PROJECT BASED COLLABORATION.
Experience the power of project-based collaboration with us! Our seasoned professionals provide tailored solutions, efficient resource allocation, and clear milestones, ensuring transparency and accountability. With lower risk, innovation, and a focus on customer satisfaction, we're your trusted partner for turning your vision into reality. Contact us today for an unparalleled project journey!
UNLEASH EFFICIENCY ...
Bye bye to the limitations of traditional staffing models. Augmented Staffing empowers your team with a flexible workforce that seamlessly integrates into your existing structure. Scale up or down effortlessly, ensuring you have the right talent at the right time to meet your business demands.
DISCOVER OUR COMPREHENSIVE SUPPORT
Our dedicated support team is always just a call or click away. Whether you have a query, need assistance, or require troubleshooting, we're here to provide prompt and effective solutions. We consider ourselves an extension of your team, working together towards your success.
EMPOWER YOUR BUSINESS USERS.
Both our open and tailored courses as our adoption roadmap workshops are delivered by a team of seasoned consultants and trainers, offering a unique advantage - the expertise of professionals actively engaged in day-to-day projects utilising the very technologies they teach.
Any further questions?
We are happy to help you out ...
Unleash the power of Qlik Sense today!